Leica D-Lux 6 forest sample photos
Leica D-Lux 6 forest sample photos. Short photogallery from autumn forest hiking created with Leica D-Lux 6 camera. This colors is amazing, Leica in autumn deployment, i like similar sparkle sun lighting. Forest near city Banska Bystrica in Slovakia country.
The Sásovská dolina nature trail is marked with 13 numbers crossed out in green, which is a typical signage for nature trails. The sidewalk starts at the turn of public transport buses on Pieninská Street in Sásová. From there it continues along the blue tourist sign leading to Panský diel. After crossing the road, we enter the Low Tatras National Park, where after a while we look for the nearest forest, which we enter.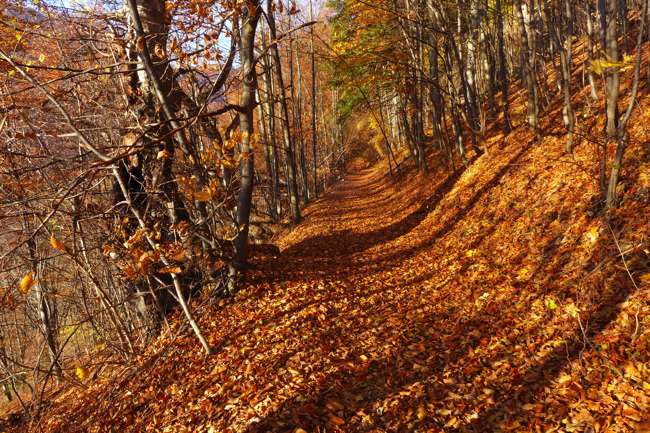 On the meadow above the grove, which is place 4 on the map, we turn left and continue along a nice forest path (views of the transmitter, Ostrý vrch) to the lowest point of the Sásovská valley , where after crossing the stream we go straight across the path to a steep hill . We continue under the power lines, where we will have wonderful views of the Zvolen basin, Kremnické hills and Banská Bystrica. We enter the forest again (point 10), where after crossing the winding path (point 11) we find ourselves above the team (point 12), where we can decide whether to choose the path next to it or go down sharply to point 13. From there we can choose whether to return through Sásovská dolina back to point 7, or we will continue towards Stará Sásovská